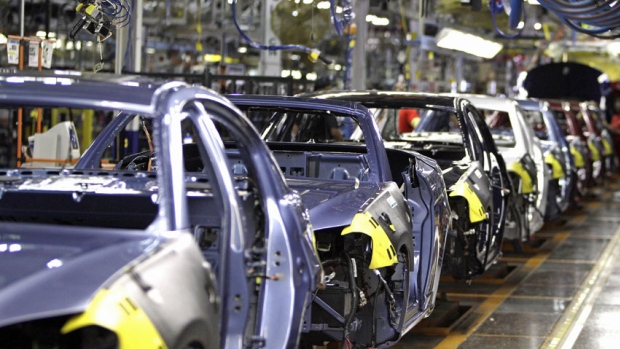 As the world's leading provider of confidential insider information from 1979 to 2000, Auto Industry Newsletter has now re-emerged by popular request to provide chief executives with the insight necessary to meet today's challenges. Editor: John Mortime
---
Cummins in opposed-piston engine deal
Cummins Inc. has partnered with Achates Power, Inc. of San Diego, California which has been awarded a $14 million project to develop next-generation engines for tactical and combat vehicles.
Achates Power has designed and is developing an opposed-piston two-stroke diesel engine and with this new contract, the company claims it brings to six the number of concurrent customers whose contracts encompass five different engine applications: passenger vehicle, light commercial vehicle, heavy commercial vehicle, military and marine/stationary power.
This month, Fairbanks Morse Engine, which makes maritime and industrial engines, signed up with Achates Power and is building a prototype engine based on the design and hopes to begin selling it late next year.
In a further development, Achates Power is setting up an office in Farmington Hills, Michigan. It is looking to recruit 12 engineers and lift the total to 20 by the end of 2015. Achates Power has seen its payroll increase from 30 to 80, suggesting it is serious in its attempts to develop opposed-piston two-stroke diesel engines.
The $14 million contract is with the National Advanced Mobility Consortium to support research and development work of the US Army Tank Automotive Research, Development and Engineering Centre (TARDEC).
Achates claims to have developed a radically improved internal combustion engine that increases fuel efficiency, reduces greenhouse gas emissions and costs less than conventional engines.
The project is the Single Cylinder Advanced Combat Engine Technology Demonstrator and is part of the US Army's 30 year strategy to modernize tactical and combat vehicles.
"This award builds upon 10 years of extensive development by Achates Power to modernize and optimize the opposed-piston engine," said David Johnson, chief executive officer of Achates Power. "With Cummins as our partner on the Single Cylinder Advanced Combat Engine Technology Demonstrator program, we have the opportunity to combine Cummins' strengths in diesel engine leadership with our strengths in opposed-piston engine technology to deliver a superior engine for combat and tactical vehicles for the US Army."
By Achates Power teaming up with Cummins Inc. of Columbus, Indiana, it is claimed the two companies' technologies will be used to further refine the opposed-piston engine for lower heat rejection, greater fuel efficiency, increased power density and the ability to operate on various fuels. The end goal is to deliver a product that improves the mobility and performance of combat vehicles.
"Achates Power has realized the potential for impressive efficiency in their development of the opposed piston architecture. We have worked with Achates Power for a number of years now and applaud their engineers and engineering rigor, and we look forward to continuing our collaboration," said Dr. John Wall, chief technical officer, Cummins Inc. "This contract acknowledges the US Army recognizes the special value of this engine design in their application and Achates Power's ability to optimize it."
Achates Power claims its opposed-piston two-stroke diesel engine allows OEMs to achieve the world's most stringent current and future fuel efficiency and emissions standards, which include EPA 2010, Euro 6 and Tier 3/LEV 3, among others, without additional cost or complexity.
By teaming with Cummins the opposed-piston two-stroke engine development programme assumes a degree of respectability in a world where there are many sceptics.
Interestingly, as part of its development programme, Achates Power has suggested that compacted graphite iron (CGI) material could be used for major engine components. Cummins is just beginning to use CGI in its diesel engines. And in a further development, EcoMotors Inc. of Allen Park, Michigan, has noted previously that 2015 could be a significant year for its own opposed-piston two-stroke diesel engine development. Readers will be aware that in 2013, Ecomotors signed a deal with Zhonding Power of China for a high-volume production plant that the partners said at the time would start manufacture in 2014. Also in 2014, EcoMotors signed a joint venture with First Auto Works, also of China.
Editor: John Mortimer
http://autoindustrynewsletter.blogspot.com.ar/2015/06/cummins-in-opposed-piston-engine-deal.html